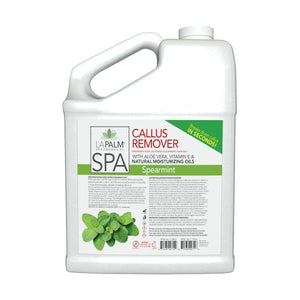 1 Gallon Callus Remover Neutralizer is designed to prevent any callus remover from discomfort, over-reaction, or irritation. 
Product Directions
Before application, soak feet in warm water for 5 minutes.
While wearing gloves, apply callus remover to heal or ball of the foot and scrub with pumice for no more than 2 minutes.
Rinse thoroughly with water immediately after the scrub.